Last spring we moved and I knew that I would be changing my boys room's and we would also be preparing a nursery for the new baby girl we were expecting.
This post is featuring the room that I created for my oldest son (who's name is Dominic as you will see in the pictures)
Dominic was (and still is) really into superhero's. So after seeing some cute vintage looking superhero sign's in one of my good friend's son's room I knew what kind of a theme we were going with.
The signs were purchased online for like $8-10 each (search vintage tin superhero sign)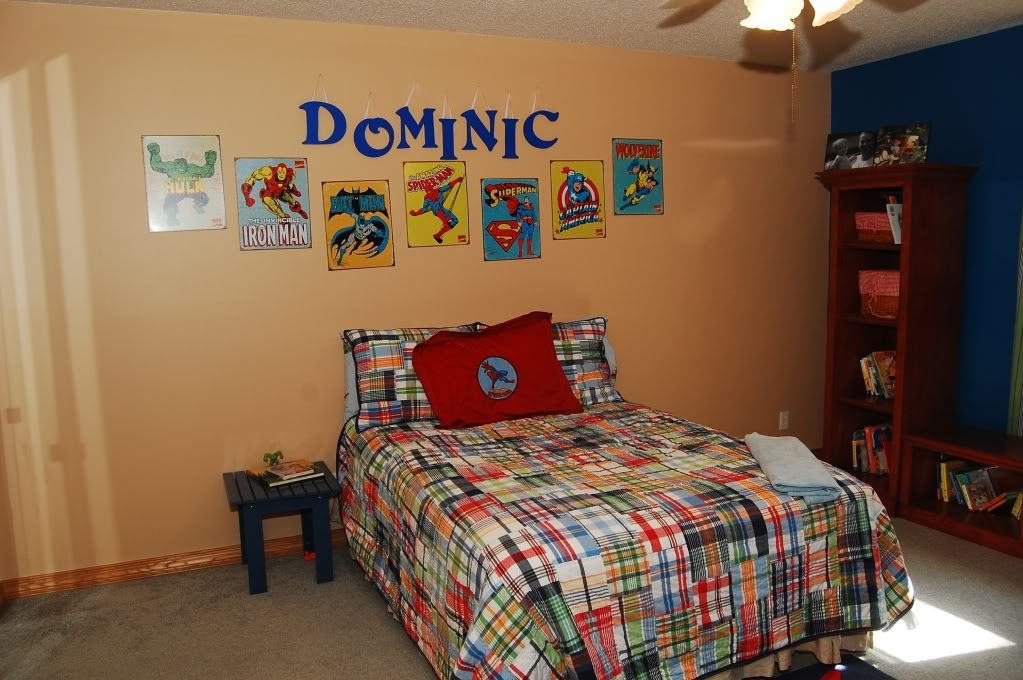 His bedding is all from Pottery Barn Kids - though we like the print on the sheets (he has 2 sets of superhero sheets) I do not think the quality of their sheets is worth their high price at all. :( They aren't soft, but he loves them so I guess its worth it - especially if it helps him stay in bed all night.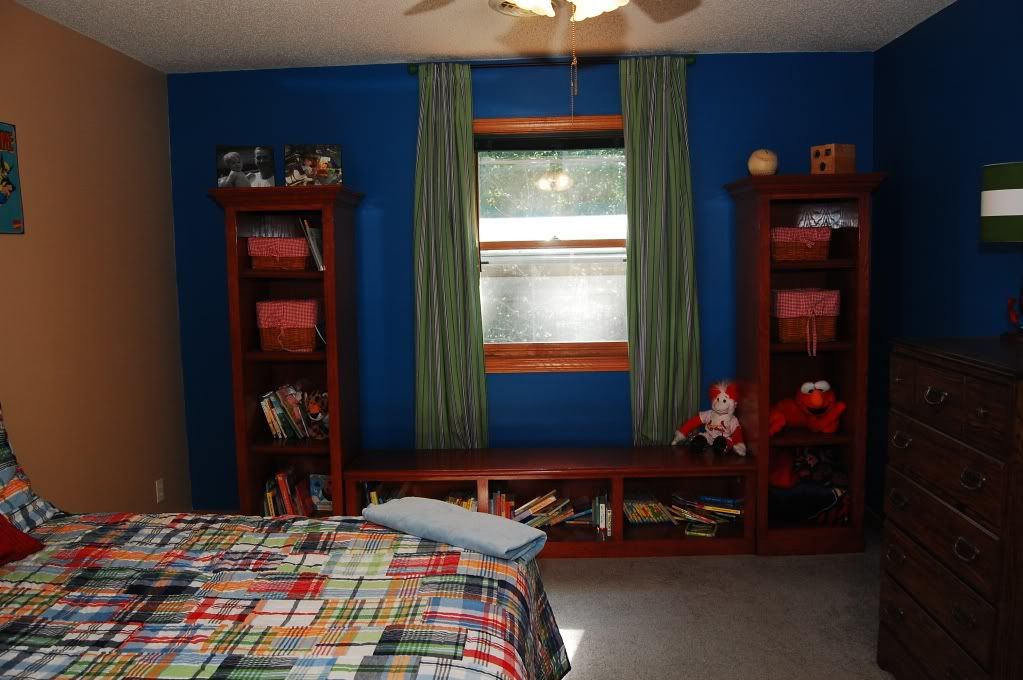 The shelving unit was hand made by my husband and my dad - it was a copy of something I had seen on PBK, but it was made to fit around the window in Dominic's room in our old house. I love it!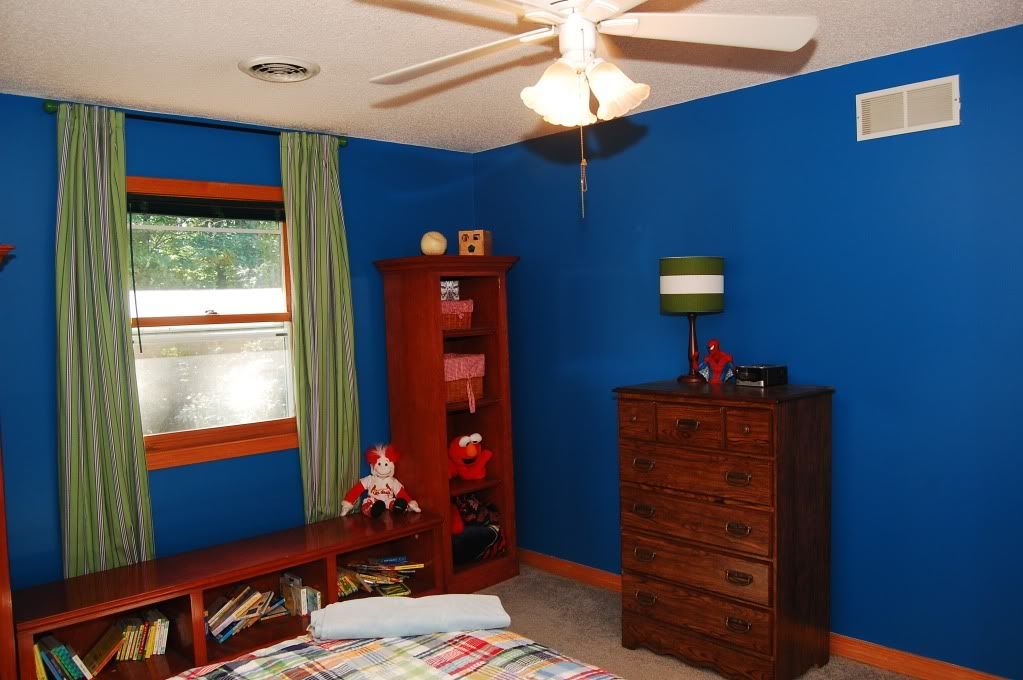 We recently picked up a $10 headboard/foot board from a garage sale he wants it painted Navy blue, since I might as well paint his dresser too, will navy look ok against that bright blue wall do you think? I might have to take some pictures with a navy shirt or something against that wall to get opinions.