I am going to start this post by saying sorry I didn't get around to posting this before Halloween, I was busy making more tote bags & Halloween applique shirts for Gabby (my daughter).
I saw a really cute pin on Pinterest last month had witches legs on a front porch from a welcome mat. When I tried to click on it, it only went to google, so I decided to make my own Witches Legs Welcome Mat. I was able to do it cheaply too! Since I got the Halloween mat at Carson's for 75% off ($6!!) and the tights from Wal-Mart for $2.50 and everything else we already had at home (though if you don't have a pool noodle they are only like $1-$3).
Supplies
1 pool noodle
1 Halloween Welcome Mat
1 pair of striped tights (I used girls size so they weren't too long)
1 pair of my black high heels
10-12 plastic shopping bags
How To: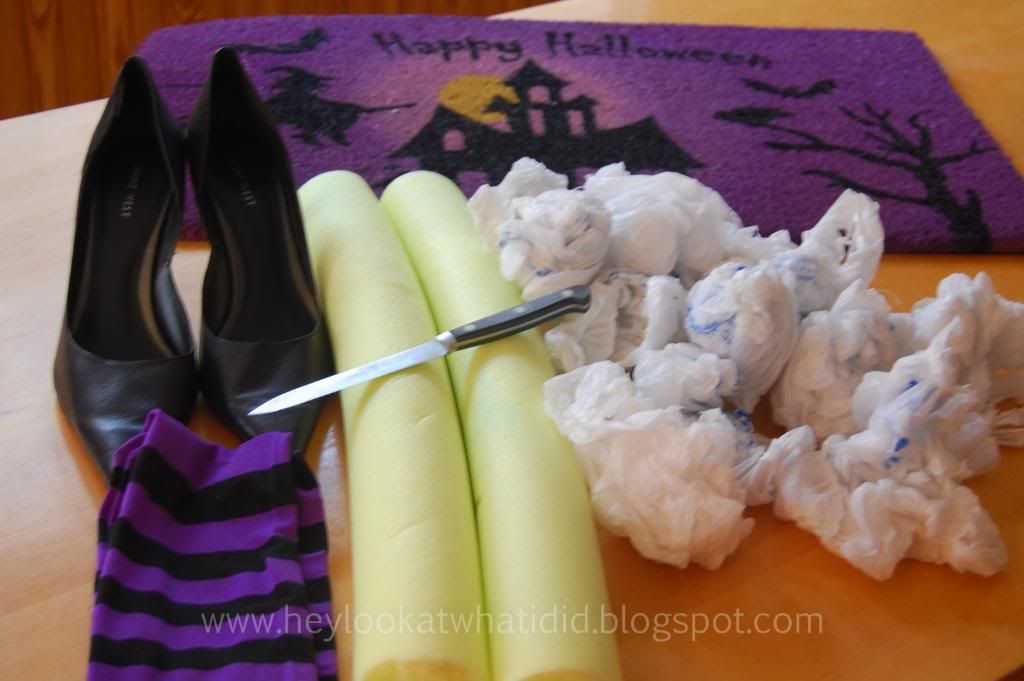 1. Cut the noodle in half with a knife
2. Stuff the shopping bags into the feet of the tights (this way you can put them into the shoes, the noodles don't bend well enough to put them into shoes).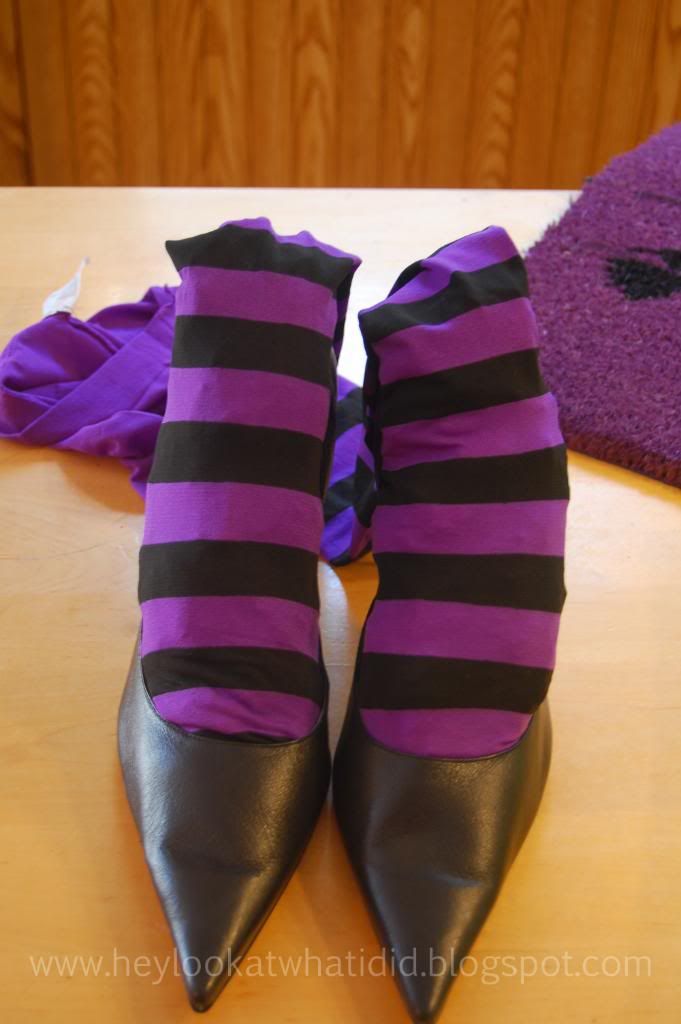 3. Put the shoes on the feet of the tights.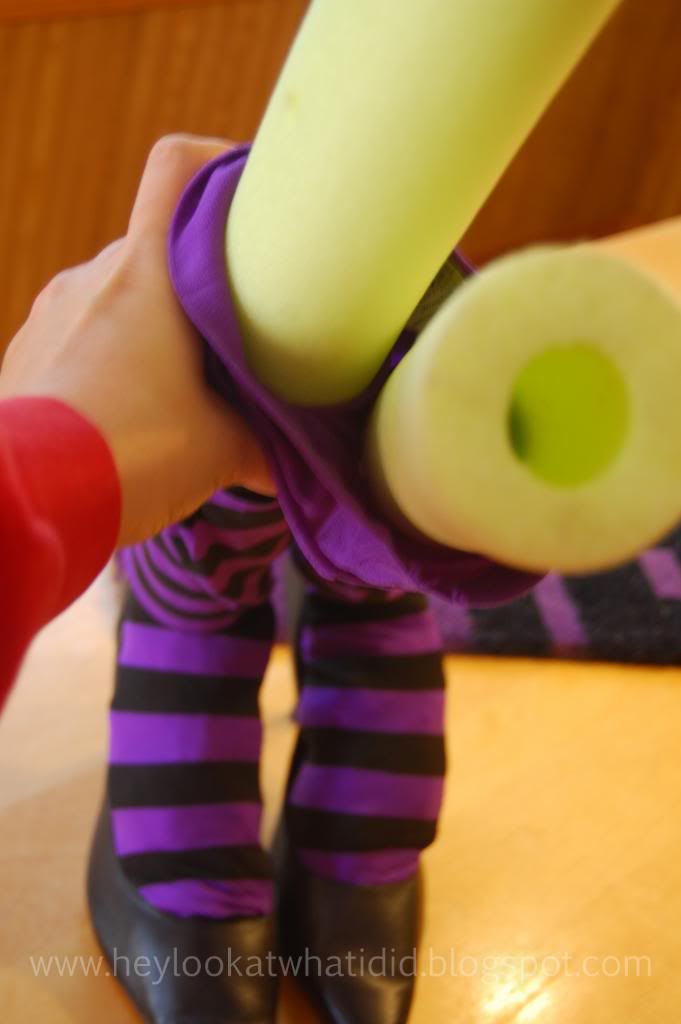 4. Put the noodles into the legs of the tights.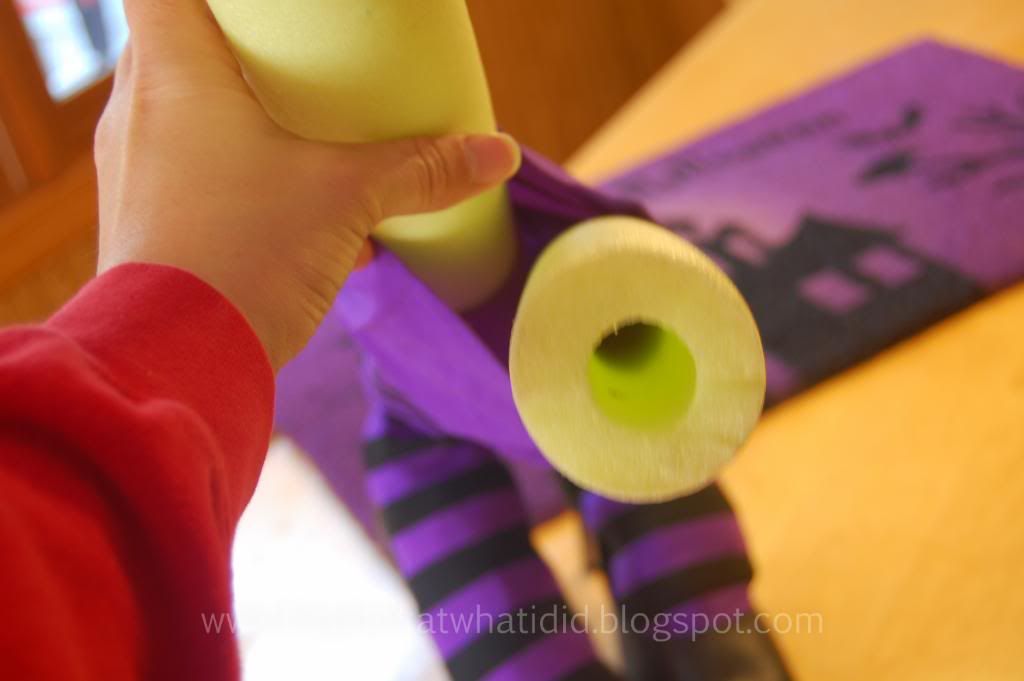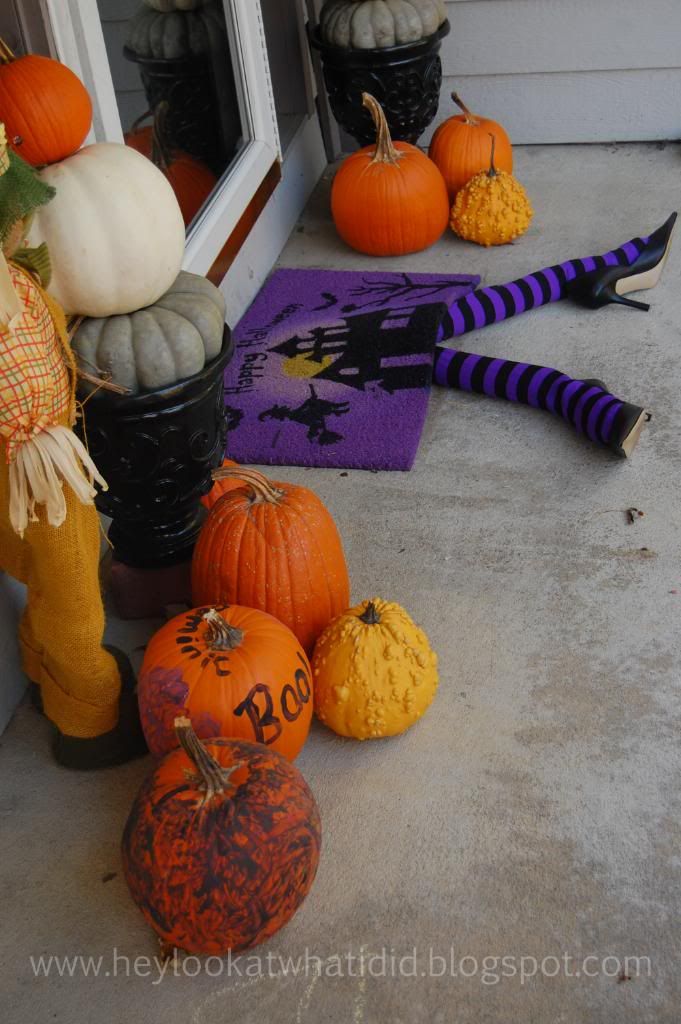 6. Take it all outside to your porch lay the tights & shoes down & then put the welcome mat over the the top of the tights. :) EASY isn't it!?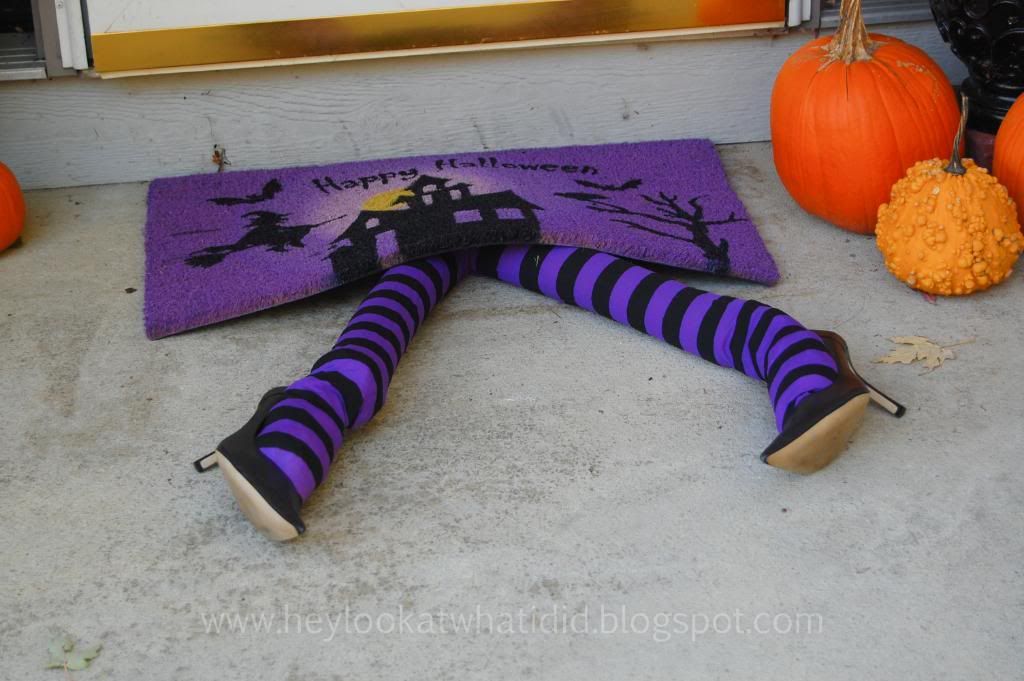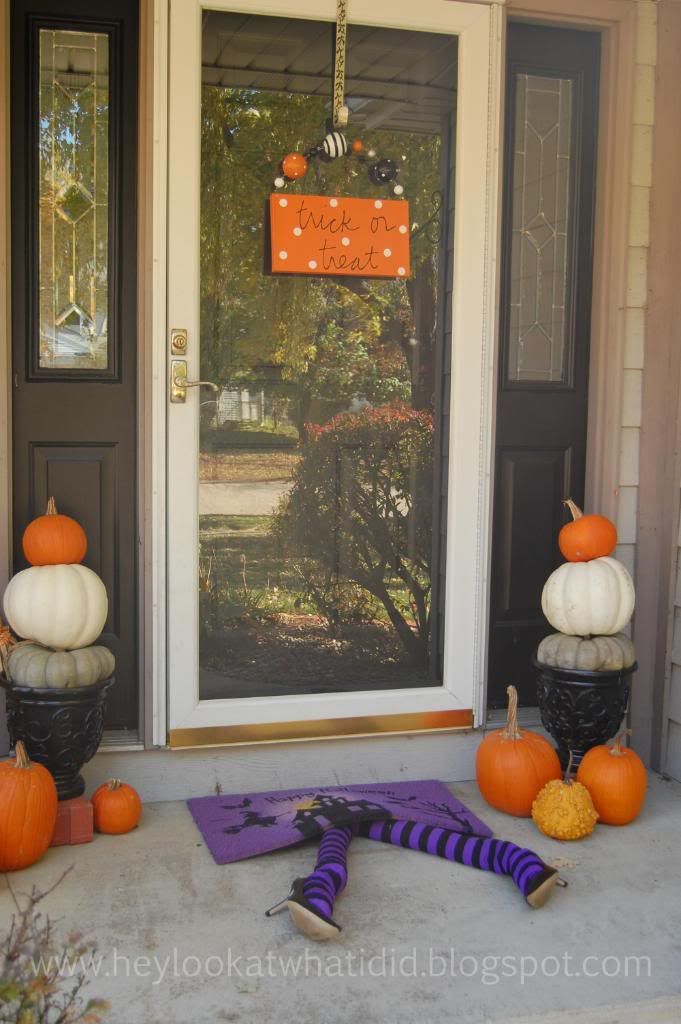 So now that Halloween is over run out to the seasonal clearance sales & get some tights & a Halloween rug to save for next year!!
We had lots of trick-or-treaters that really loved it, some of the younger ones kept staring trying to figure out where the rest of the witch was. ;)
What fun, new Halloween decorations did you try this year?